Cancer Treatment in Mexico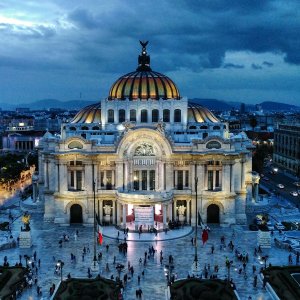 Cancer Treatment Cost & Hospitals in Mexico
Discovering you or someone close to you has cancer is always a sordid and depressing topic. Partly because of the fact that we know it is a losing battle and that somewhere down the road, we will have to face reality. But what if there was a way to fight cancer? Thanks to modern technology, good cancer treatment administered at the proper time can significantly improve a patient's quality and longevity of life. And in some cases, it may even cure the patient! However, the treatment is indubitably expensive and many people find themselves unable to keep up with the bills charged by local healthcare services. Not to worry, we know just the place.
Mexico is one of the countries which excels in treating cancer at rates people can afford. Cancer treatment in Mexico is done by professionals who understand the nuances of the disease and have decades of experience in treating it. These people also understand the plight of families fighting cancer and have devised financial aid packages for such families. You will find that cancer treatment costs in Mexico are more economical than most places. The scale of operations in Mexico is substantially large and you are almost always guaranteed to find open slots in the best cancer treatment clinics in Mexico.
Medical tourism in Mexico has been steadily growing in the past decade. Resultantly, all organizations listed on our website have earned accreditation statuses by independent international bodies that check for safety standards and quality measures. Since treating cancer requires an adept team of surgeons, radiologists, and oncologists; it is important to ensure your cancer treatment in Mexico takes place at a verified institute. You can trust our website as it only lists the cancer treatment hospitals in Mexico  which have been duly verified by a regulatory body.
Of course, cancer does not mean you cannot have fun. Enjoy the spicy culture of Mexico and its wild nightlife as you mingle with the friendly locals. After all, tourism literally makes up half of the term 'medical tourism'.
Together we can fight cancer, especially with the best cancer treatment clinics in Mexico on our side. You can get a comprehensive medical cost comparison using our website and tune your search with our multiple handy filters. Book an appointment and start receiving your cancer treatment in Mexico today.