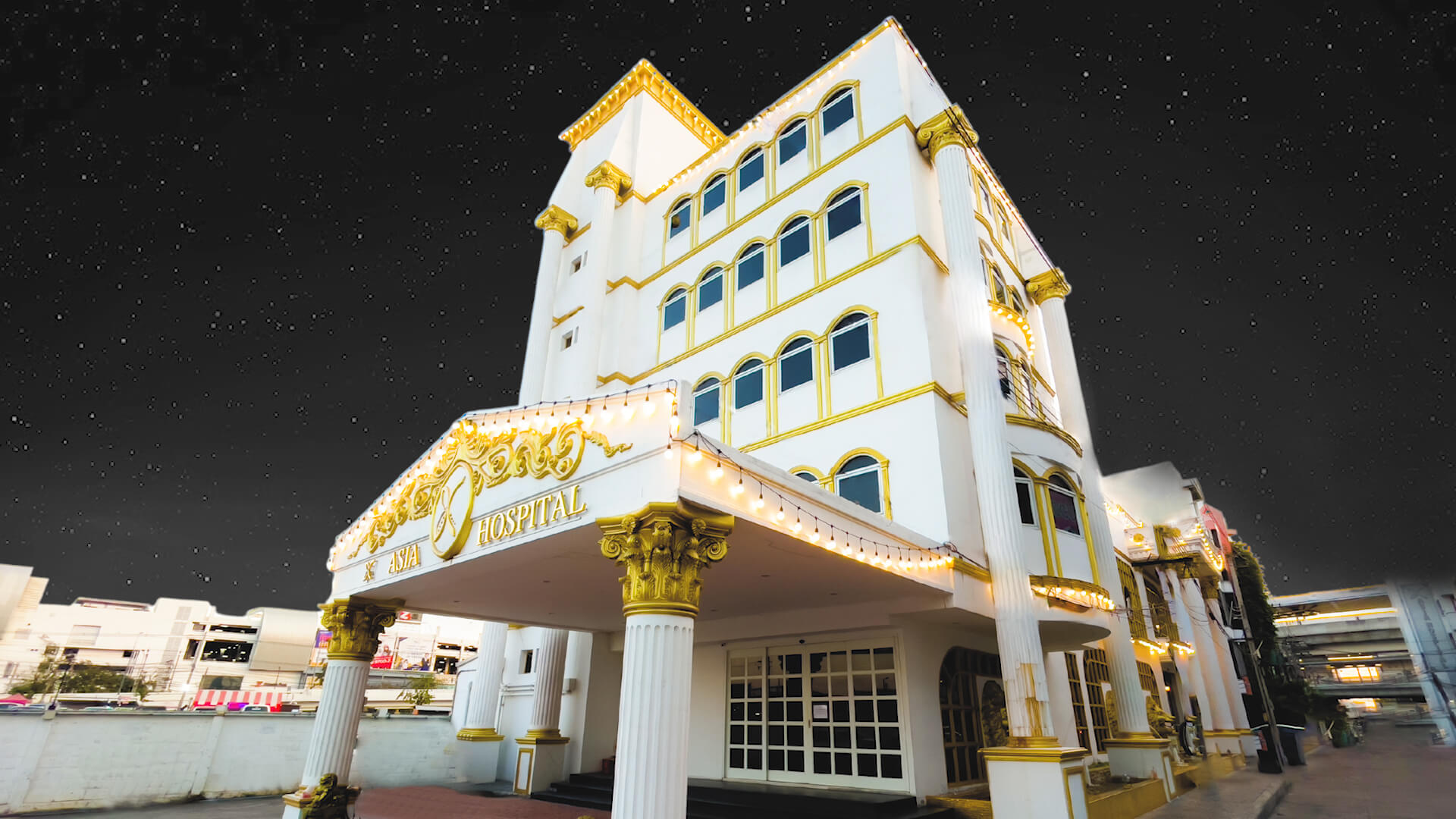 Overview
Other Specialties
Additional Services
Quality Certifications
Reviews
Overview
Asia Hospital is delighted to offer a wide range of surgical procedures to anyone who desires to develop more attractive characteristics for oneself.  As a plastic surgery hospital with a global standard, Asia Hospital provides aesthetics and reconstructive surgeries for the whole body from head to toe.  This allows clients to beautify and rejuvenate their bodies thoroughly in one stop.
Led by Dr. Tanongsak Panyawirunroj, our principal surgeon, Asia Hospital and its staff believe that our goal is to heartedly serve the best to our clients based on the best medical practice, according to our motto "Proficiently filling clients' aesthetical desires of their bodies with a safety practice"
With a long experience and a high level of expertise in plastic surgery, Dr. Tanongsak Panyawirunroj well perceives patients' desires for reconstructive and aesthetic purposes. Thanks to his solid understanding of the real cause of beauty defects, he adepts to offer proper surgical treatments to clients.
As an internationally accredited hospital, Asia Hospital considers safety and customer satisfaction our priorities. We wholeheartedly pay attention to all clients in every step from their first visiting our hospital to the post-operation. We are more than welcome to offer a consultation to all who are interested in beautifying themself to ensure that they will be able to reach their aesthetical goals.
Asia Cosmetic Hospital has received the best hospital awards and guarantees quality in world-class standards. Asia Cosmetic Hospital is JCI accredited (USA hospital accreditation as a global and international standard), which requires compliance with strict standards as patient safety goal is the first priority. This is the best and the highest standard of quality of the medical sphere. Our surgeon, Dr.Tanongsak is a qualified surgeon endorsed by the American Society of Plastic Surgeon (ASPS), which is one of the world's most reliable and prestigious societies for plastic surgery.
Contact details
Procedures
Plastic and Cosmetic Surgery
Plastic and Cosmetic Surgery (13 procedures)
Breast augmentation
Breast lift
Breast reduction
Buttock augmentation
Cheek augmentation
Cheekbone reduction
Chin augmentation
Eyelid surgery
Face lift
Jaw reduction
Liposuction
Rhinoplasty
Tummy tuck (Abdominoplasty)
Fully inclusive price including Physical Examination, Take home Medication, VIP nursing care, registration fees, consultation fees, general anesthesia/local anesthesia, surgery.
Free airport pick up
Comprehensive follow-up after surgery
Hospital stay price included (if required)