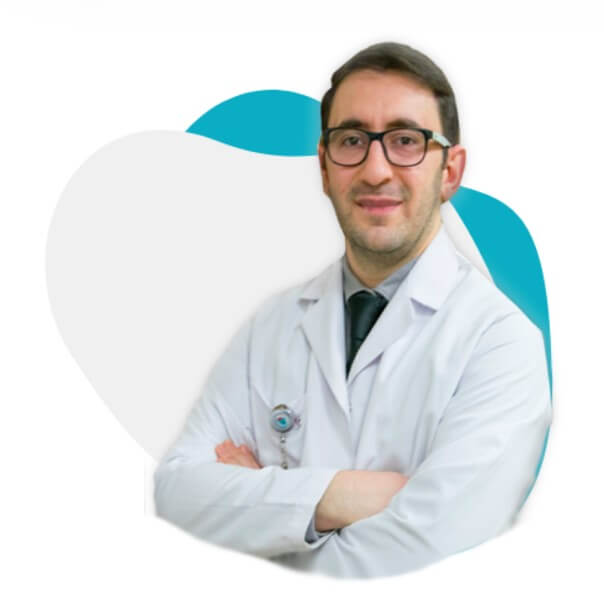 Istanbul Bariatric Academy
Turkey, Istanbul, Eastern Europe
Overview
Other Specialties
Additional Services
Quality Certifications
Reviews
Overview
Istanbul Bariatric Academy is a bariatric surgery clinic that is made up of highly specialized medical professionals.
Our clinic is a pioneer in Istanbul and is directed by a great surgeon, Dr. Ulvi Isgandarov who is a well-known surgeon with many years of experience. After graduating in Medicine from Istanbul University, he completed his specialty in the areas of Obesity, Metabolic Surgery, Hiatal Hernia Surgery, Advanced Laparoscopic Surgery, Thyroid Surgery, Emergencies, and Traumatology. He focused on the development of advanced laparoscopic surgery and has treated more than 1000 patients.
Our practice is focused on patient satisfaction and our goal has always been to be at the forefront of health. We will continue to innovate to help patients around the world and offer affordable healthcare.
We take care of our patients and accompany them both before, during, and after surgery, advising on each of the steps to follow, always with the best care to achieve the best result. In this way, we ensure that they are in a safe clinic and with the best guarantees of success in bariatric surgery.
Location
Our clinic located in Istanbul is one of the best establishments for bariatric and cosmetic surgeries.
Istanbul, a fascinating city built on two Continents, divided by the Bosphorus Strait. Istanbul strikes a seemingly perfect balance between the timeless charm of its historical sites, and the much more modern feel of its skyscrapers, and malls. There are countless cool spots to discover in and around the city as well as places that offer breathtaking views of the city and the Strait.
We offer a unique combination of tourism, health, aesthetics, and beauty, allowing international patients to access our excellent surgical and aesthetic treatments, while enjoying a pleasant and unforgettable stay in Istanbul, with packages that have the sole goal of providing the patient with the maximum total life satisfaction when returning to your country
Languages spoken
Arabic, English, German, Russian, Spanish, Turkish
Contact details
Procedures
Bariatric Surgery (6 procedures)
Gastric Band

$6000

Gastric Botox
Gastric Bypass
Gastric Sleeve
Intra-gastric Balloon
Revision Bariatric Surgery
Surgeries at a top-quality facility.
A + hospital intervention fully equipped in international quality standards.
Reliable surgical procedures with maximal safety precautions.
Postoperative close aftercare.
High patient satisfaction (more than 1000).
Hospital, hotel, airport transfers.
A personal assistant who will be reachable 24 hours during your stay in Istanbul.
Accommodation in a five-star hotel.
Pre-operative tests.
Nutritional support.
Very affordable prices.
Free wifi
Airport pick-up and drop services
Interpreter services
Accreditations