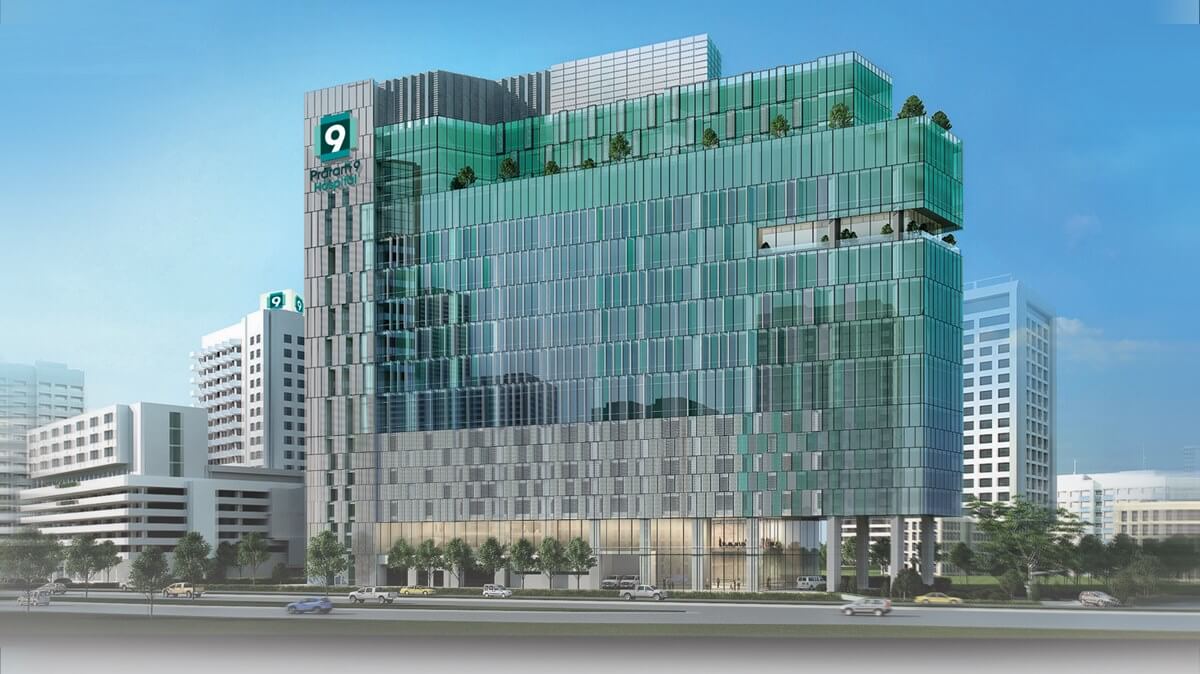 Praram 9 Hospital

Warning: count(): Parameter must be an array or an object that implements Countable in /home/u796777226/domains/comparemedicaltourism.com/public_html/wp-content/themes/cmt/single-hospitals.php on line 203

Warning: Invalid argument supplied for foreach() in /home/u796777226/domains/comparemedicaltourism.com/public_html/wp-content/themes/cmt/single-hospitals.php on line 206

Overview
Other Specialties
Additional Services
Quality Certifications
Reviews
Overview
Praram 9 Hospital was founded on July 19th, 1992 by a group of doctors with the goal to provide a wide range
of medical services at the highest quality.
The hospital's first building was built in 1992. The building has 16 floors and facilities equipped for diagnosing
and treating chronic, complex diseases. Our hospital is accredited by the Joint Commission International (JCI),
Hospital accreditation (HA), and Global Hospital accreditation (GHA). We have over 24 medical centers providing international standard healthcare.
Our newest building is our vision for the future. Praram 9 hospital vision is to build a health community right in the heart of Praram 9, promoting wellness as a preventative method against chronic complex disease. We have combined the most advanced technology with traditional, alternative medicine that has been known and used over hundreds of years. We want to bring a holistic approach to help find the solution most suitable for your problems.
Location
The hospital is located on Rama IX Road right at the heart of Bangkok and a 15 minutes walk away from Praram 9 MRT.
Languages spoken
Arabic, Burmese, Cambodian, Chinese, English, Japanese, Thai
Contact details
Procedures
Bariatric Surgery
Ear, Nose & Throat Surgery (ENT)
Fertility Treatment
Gastroenterology
General Surgery
Gynaecology
Medical screening
Obstetrics
Oncology
Ophthalmology
Orthopaedics
Plastic and Cosmetic Surgery
Transplant Medicine
Urology
Bariatric Surgery (1 procedure)
Ear, Nose & Throat Surgery (ENT) (5 procedures)
Adenoidectomy
Otoplasty
Thyroidectomy
Tonsillectomy
Tympanoplasty
Fertility Treatment (1 procedure)
IVF (In Vitro Fertilisation)
Gastroenterology (3 procedures)
Colonoscopy
Endoscopy
Gastroscopy
General Surgery (4 procedures)
Cholecystectomy
Haemorrhoidectomy
Hernia surgery
Laparoscopy
Gynaecology (3 procedures)
Hysterectomy
Obstetric care
Ovarian cystectomy
Medical screening (6 procedures)
Cervical cancer screening
Diabetes screening
General checkup
Heart screening
Prostate cancer screening
Thyroid screening
Ophthalmology (1 procedure)
Orthopaedics (2 procedures)
Hip Replacement
Knee Replacement
Plastic and Cosmetic Surgery (5 procedures)
Breast augmentation
Brow lift
Liposuction
Rhinoplasty
Tummy tuck (Abdominoplasty)
Transplant Medicine (0 procedure)
Procedures Not Exist
Interpreters in Chinese, Japanese, Myanmar, Cambodia, and Arabic.
Visa extension assistance.
Transportation arrangements including airport pick-ups.
Air ticket reservations.
Shuttle bus to underground train (MRT).
Short-term and long-term lodging arrangements for patients and family members.
Liaison service for embassies.
International food, such as Japanese food, Chinese food, Western food, Halal food.
Arabic food and Burmese food, etc. (Additional service charge may apply).
9 Heart mobile ambulance (24 hours).

Warning: count(): Parameter must be an array or an object that implements Countable in /home/u796777226/domains/comparemedicaltourism.com/public_html/wp-content/themes/cmt/single-hospitals.php on line 428

Warning: Invalid argument supplied for foreach() in /home/u796777226/domains/comparemedicaltourism.com/public_html/wp-content/themes/cmt/single-hospitals.php on line 431

Reviews not found..