IVF Treatment in Turkey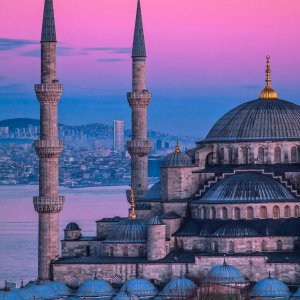 IVF Cost and Hospitals in Turkey
In-Vitro Fertilization or IVF is an assistive reproductive technique that is used by couples who are unable to conceive through natural means. No couple should have to bear the thought of never having offspring and IVF is an excellent way to counter that problem. Problem is, for a procedure this important, it is crucial to select a good hospital with a reputable IVF program. Considering the gravity of the decision, every couple wants to make sure they get the best treatment possible. But not every time does local healthcare fulfill this requirement. Hence, the need for medical tourism arises.
Medical tourism in Turkey is by far, one of its most bustling industries. IVF in Turkey ranks quite far up in the charts due to IVF clinics in Turkey being efficient and transparent in the use of this method to help couples worldwide. The best IVF hospitals in Turkey feature an array of complimentary facilities along with IVF including family counseling, financial aid, and insurance. To top it all of, IVF costs in Turkey are incredibly low allowing everyone to take advantage of the best IVF hospitals in Turkey.
Having your IVF treatment abroad in Turkey aside, it is also a good place to tour in general. Turkey has a peaceful city life and a charming culture with many fascinating cultural displays happening year-round. Turkish cuisine is also famous for its balance of spices, herbs, and sauces. Book an appointment through our website and take advantage of the low IVF cost in Turkey by starting your medical cost comparison with us today. The future of your family awaits!