Plastic Surgery in Brazil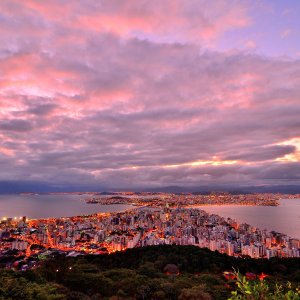 Plastic and Cosmetic Surgery Cost & Hospitals in Brazil
Quite possibly the country with the most diehard fans of football; Brazil is known around the world for its sports industry. But what you may not know is that it also houses the most critically acclaimed plastic and cosmetic surgery hospitals and clinics in the world. People generally prefer to have their plastic surgery abroad in order to save considerable amounts of costs. Additionally, having their cosmetic surgery abroad allows them enough time to get accustomed post-surgery and to enjoy the scenic views of the country as well. Whatever your reason, if you fancy having your cosmetic surgery abroad, Brazil is the place to be.
Don't take our word for granted though. Brazil's plastic surgery reviews are overwhelmingly positive and its clientele stretches way beyond its borders. Perhaps it is due to the vibrant city life, serene beaches, and exquisite fauna. Or maybe because of the medical cost comparison working in its favor.
Plastic surgery can be a delicate process and a poorly performed one may end up depreciating your appearance instead of the other way round. Consequently, there is a certain stigma attached to it. However, many celebrities choose to have plastic surgery done due to the overhaul it provides and are more than willing to take the risks. But that's not what we're concerned about. What matters to us is that you get the most reliable, safe, and vetted Brazilian plastic surgery performed at the most convenient rates.
Why Brazil? Brazilian cosmetic surgeries account for over 10% of the world's entire plastic surgery market making it the most popular destination for it. Therefore, it includes many seasoned professionals who know what they're doing when it comes to giving you the facelift you deserve. Check out Brazil's plastic surgery program and book your cosmetic surgery abroad today.
Is Brazil inconvenient for you? You can also check out options for plastic surgery in Malaysia and Turkey on our website.