Plastic and Cosmetic Surgery Abroad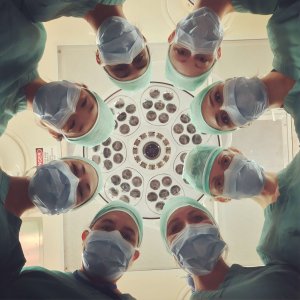 Plastic Surgery Abroad Cost & Hospitals
There are many people who have experienced a dramatic turn in their life after plastic surgery. From the reconstructive surgery of a nose to clear a blocked nasal passage to improve the appearance of celebrities worldwide. Plastic surgery is undoubtedly one of the most talked-about surgeries in the world. And as with anything that gets popular, it gets highly commercialized and soon enough everyone is trying to market the same thing. So, how do we figure which healthcare provider is the best and worth my time and money? We can recommend you quite a few.
Having your plastic surgery abroad means not only restricting yourself to the medical procedure, but also relishing the experience offered by that country in the form of food, music, wildlife, people, exhibitions, technology, and a lot more. This is why medical tourism is gaining popularity so rapidly. Its feeding two birds with one scone!
Cosmetic Surgery Abroad
Brazil's cosmetic surgery programs are unparalleled in terms of caliber. Having your plastic surgery in Malaysia gives you the perfect blend of superior medical practice and touristic activities. Cosmetic surgeries in Turkey give you great deals encompassing everything from accommodation to sightseeing to the actual surgery itself. These industries, especially plastic surgery in Turkey, are regularly updated via medical conferences taking place in the country which invite professionals from all corners of the world to contribute. Brazil's plastic surgery attracts media coverage on a global scale. In summation, all these organizations listed on our website have top-notch programs and have all the bases covered when it comes to hosting your plastic surgery abroad.
Medical tourism is a great way of exploring the world while remedying your health. Soon enough you will be able to provide medical cost comparisons yourself. But until then, hop on our website whenever you have the time and get updated medical cost comparisons on cosmetic surgery in Brazil, Turkey, Malaysia, and other countries. Compare Rhinoplasty prices, use filters to narrow your search, and much more. Start planning your cosmetic surgery abroad with us today.