Medical Tourism & IVF in Malaysia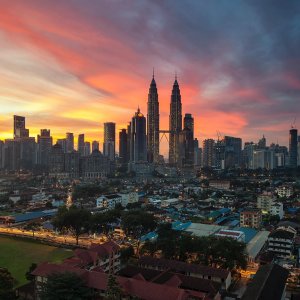 IVF Treatment Cost & Clinics in Malaysia
It's never easy to make this decision, but In-Vitro Fertilization or IVF for short can actually be a viable option for couples who are experiencing difficulty in trying to conceive. This form of assistive reproductive technology also facilitates family planning and allows couples to decide exactly when they want a child. That being said, the importance of this procedure coupled with its complexity requires an ample amount of care and diligence to perform. Along with that, the facility also needs to be properly equipped and maintained to ensure the procedure goes smoothly. Trained staff and a sanitary environment are essential. Not to worry though, we know just the place. Explore IVF in Malaysia with us today!
Medical tourism in Malaysia has really taken its roots amid the increasing accessibility of international healthcare and IVF is no exception. IVF clinics in Malaysia possess state-of-the-art facilities along with seasoned experts who not only are proficient in the procedure but can also assist you with important advice on how to go about this decision as it may very well shape your life in a profound manner. Some of the best IVF clinics offering exceptional treatment around the world are established in Malaysia delivering reliable treatment amidst charming tourism packages. Being one of the top 10 destinations for medical tourism, Malaysia offers a range of attractive packages to accommodate all types of people in need of healthcare. And to put the cherry on top, IVF treatment costs in Malaysia are more affordable than you think.
Get started on searching for your IVF clinic in Malaysia through us and receive accurate medical cost comparisons for every procedure that comes under Medical tourism in Malaysia.
Whilst medical tourism is reasonably priced, Malaysia is generally an expensive option for people. Interested in someplace more affordable? IVF costs in India are bound to make you reconsider your choices. IVF in Turkey is also a viable choice if you're looking for a place further away from the equator.