Plastic Surgery in South Korea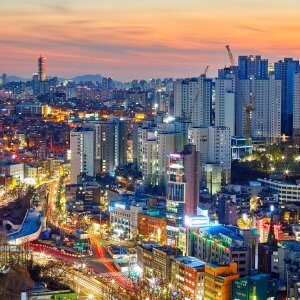 South Korea Plastic Surgery Tourism
Plastic surgeries are a popular way of giving yourself a makeover. With technological advancements in the field of medicine, these surgeries are now easier and safer to perform than ever. Economies of scale have also allowed for the cost of these surgeries to drop significantly since their inception. Nowadays many people revolutionize their appearance through this method and a good number of celebrities are clear examples of this. But while the world is sold on the idea of plastic surgeries, where do we go to get one?
One such place is South Korea. South Korean plastic surgery theatres are second to none when it comes to reliability. Plastic surgery hospitals in South Korea have been operating for decades. During that time they have amassed troves of expert staff and modern equipment to improve themselves. The organizations listed on our website have also been accredited by independent international bodies ensuring they meet all quality standards and safety requirements. Cosmetic surgery in South Korea is very popular among the locals and this has enabled the industry and its experienced surgeons to thrive.
South Korea is a disciplined nation that never compromises on quality, reliability, and making sure its visitors have a good time. South Korean natives are really friendly and always love to give you a taste of their hospitality. This makes it worth having your plastic surgery abroad. Plastic surgery hospitals in South Korea also offer their services at subsidized rates so you can have money leftover to tour their beautiful country. Not to mention South Korean culture is massively famous around the world. From music to movies to fashion. Nothing synchronizes better with having your cosmetic surgery abroad than a place that is known for its trendsetting tendencies.
Get started on exploring South Korean plastic surgery or check out other options such as Brazil's plastic surgery programs or cosmetic surgery in Turkey. Or if you're looking for a place geographically similar to South Korea, try your plastic surgery in Malaysia. Our website can help you conduct medical cost comparisons for all these and more. Initiate a search and make contact today!