The best places to get Cosmetic or Plastic surgery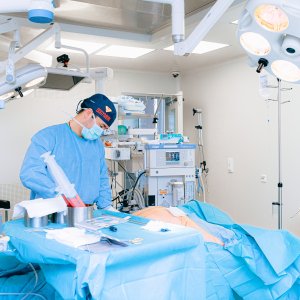 The importance of looks is a highly controversial topic. Some believe that looks are not as important, while others choose to take a stance that favours the importance of having good looks. The belief that our appearance plays a role in nurturing and invigorating our confidence levels is not questionable. Therefore, the all-time increased demand for plastic surgeries is a surprise to no one.
With that said, plastic surgeries are not the medical procedures that focus on the improvement of one's appearance. Cosmetic surgeries are the procedures that are undertaken for the accomplishment of this goal. On the other hand, unlike cosmetic surgeries, plastic surgeries are more of a necessity than a desire. Plastic surgery is the option that is chosen when the functionality of a certain body part is compromised.
Given its essential nature, conducting plastic surgery abroad is a very crucial option to be considered. Ailments that haunt a person's daily life require paramount quality care. Since the procedure is a rather complicated one to perform, there is a significantly limited number of practitioners of the surgery. Hence, to get the desired quality of care moving abroad to places with reputed hospitals and surgeons is a no brainer.
Turkey: A country widely known for its exceptional medical facilities is ought to have a lead in the infamous surgical operation. Plastic surgery in Turkey is arguably one of the best services one may avail at fairly reasonable costs.
Malaysia: The dark horse in the race of medical prowess, this country has shown significant strides in the medical field. The same is true for plastic surgery in Malaysia.
Contrary to plastic surgery, cosmetic surgeries are not a requirement, per se. People who undergo cosmetic surgeries don't face any challenges due to their deformities, on a physical level. Rather, it is a minor flaw that the person aims to rid themselves of. Cosmetic surgeries enable the eradication of disorders that are present from birth or have surfaced as a result of a trauma, burn, or any other diseases.
Even then, the sophistication for the conduct of this type of surgery should be unwavering. A slight error on the surgeon's part may potentially cause a huge number of adversities. Even permanent disfigurement of bodily features and death are a probability. Therefore, in order to land the most favourable odds, cosmetic surgery abroad is the most logical choice.However, one needs to do their research to ensure they are opting for safe and quality care from an experienced certified professional.
Brazil: Land to a great deal of medical advancements, a Brazil based cosmetic surgery has rarely caused disappointment to its pursuers. The surgeons are well equipped and sufficiently educated to handle any sort of cosmetic surgery required.
Medical tourism is the latest trend in the healthcare where people wish to move out of their native countries to provide themselves with the best in class medical and surgical services. Taking Turkey for example, a colossal 765,000 people from over 144 countries were enlisted for healthcare provisions in 2017, as stated by the Turkish Healthcare Travel Council.
To guide you through all of the best choices available for medical tourism make use of Compare Medical Tourism (www.comparemedicaltourism.com), a website that works wonders for the patients in need!