India and Mexico as medical tourism hubs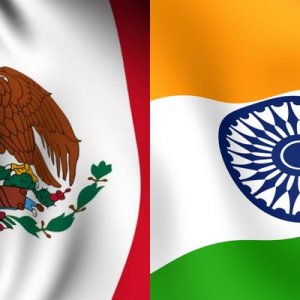 When two countries share a lot in common with regards to their living standards, food habits, cultural preferences, or biodiversity; is it safe to assume that the bar for medical expertise for them is at the same level as well? India and Mexico, even though thousands of miles apart, share a surprisingly great deal with each other. In addition to the points mentioned above, these two countries offer similar services as the world leaders in the medical sectors in their respective manners.
Before diving in, it is imperative that one knows about what exactly medical tourism is. Due to the lack of proper and adequate aid in their native regions, people in a number of countries travel abroad to for their healthcare needs. May it be for treating acute ailments (like cancer or orthopaedic problems) or for undergoing reformative surgeries (like cosmetic surgeries), medical tourism has become a prolific trend in the past few years.
Coming back to the topic at hand, the following is a brief elucidation of the medical opportunities available for patients in India and Mexico. The expertise of professionals of these countries in their respective fields is so much so that patients travel leaps and bounds to procure their services.
The nation of miracles is never shy of accepting people in need and providing them with the very best of what it has to offer. Maybe this is part of the reason why medical tourism in India is witnessing the largest inflow of patients from all around the world. That too in search of treatments for a wide variety of illnesses.
Amongst all other departments, the country is notoriously famous for its high-quality treatment in orthopaedics. If a person develops any sort of acute bone or joint related complications, the best orthopaedic hospitals in India are always ready to rescue them from their misery.
Just like its counterpart, Mexico never backs down from helping out its foreign visitors who have come looking for first-class medical care. This is probably what makes medical tourism in Mexico a fruitful venture for a majority of the patients that visit.
To start things off, weight loss or bariatric surgeries in Mexico are renowned. The country enjoys an elite position in the conduction of these operations, thanks to the marvellous work performed by its surgeons. But make no mistake, weight loss surgery is not the only quality beneficence that the country has to offer.
Cosmetic surgeries are another area of expertise of the practitioners of Mexico. Hailed as one of the top three countries that performed 5.3% of the total nose jobs, the rhinoplasty prices here are as reasonable as the contentment provided by the end results of the procedure!
If you found the country that can provide a solution for your ailment then the next step is to find a provider and make arrangements to reach the country at the earliest. If not found, then visit the website Compare Medical Tourism (www.comparemedicaltourism.com) now, to find exactly what you are searching for. The site holds a database that covers a number of countries, with multiple accredited hospitals and clinics. Choose the best, because health is something that can never be compromised!