Dental Care Benefits with Global Medical Tourism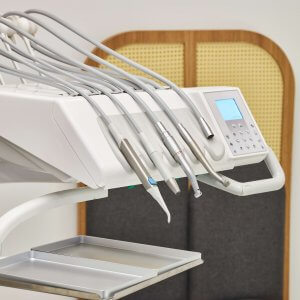 Getting your dental woes checked out and treated by a qualified dentist or orthodontist is equally important as any other physical ailment. Often people tend to ignore dental issues or delay the treatment, only to suffer extreme deterioration of the condition. In most such cases, procrastination has a lot to do with the expense associated with dental treatments.
Dental and maxillofacial treatments including dental implant procedures can be quite expensive, especially in developed countries like the USA, the UK, Canada, etc. The heavy price tag can deprive people of getting the required dental care. However, with the advent of medical tourism, that problem is close to getting solved.
Global Medical Tourism and Dentistry
Dental medical tourism or dental tourism is when you seek medical attention for your dental issues from a medical facility abroad. Getting root canal or dental implants while visiting another country might sound odd, but it has become a widely accepted idea these days. Financial constraints and lack of proper health insurance have pushed many to seek dental treatments beyond their border.
Research shows that 40% of the American population does not have dental insurance. On the other hand, several dental treatments do not get covered by insurance in Australia, and there are similar issues in other developed countries as well. Dental tourism is a rapidly growing subset of medical tourism that has projected a 12% CAGR to hit 5.83 billion USD by 2025.
Benefits of Dental Tourism
The cost-effectiveness might be the USP of dental tourism, but there is more to it than just expenses.
The cost being the catch let's begin with that. Starting from simple dental procedures like fillings, a root canal to more complex procedures such as dental crowns, dental implants, orthodontic treatments, etc. can cost up to 5 to 10 times less compared to countries like the USA and the UK.
There is zero waiting time for even the most complex and time taking procedures when you avail dental tourism.
The patient gets access to world-class medical facilities, for instance, the best hospital for dentistry in Malaysia, with all the latest equipment along with experienced dentists and orthodontists at a very reasonable price.
One gets to visit a foreign nation and spend quality time visiting tourist spots post-recovery, or even during recovery if allowed by the dentist.
Countries Famous for Dental Tourism
There are multiple nations across the world that offer superior quality and advanced treatments under medical tourism including dentistry.
Mexico
The Latin American country is one of the top contenders of global dental tourism. A simple cost comparison reveals that, while dental implants in Mexico cost between £669 and £890, in the US the same procedure will cost at least £2,415.
India
Dental procedures and dental implant cost in India is significantly lower than in other countries. A root canal treatment costs £370 and one can get implants at £800.
Thailand 
Thailand dental procedures attract patients from all over the world, as the place boasts of state-of-the-art facilities with the best medical professionals. The cost can be 60% compared to western countries.
Turkey
Turkey has some of the most cost-effective packages in dental tourism. In Turkey dental procedures such as getting implants cost up to £670 for a single tooth. One can get porcelain veneers for just £150 and a dental crown for £250.
Other than these, Malaysia and Costa Rica dental procedures are also quite popular among overseas patients because of the cost-effective yet quality treatments.
Are you seeking affordable medical attention for your dental ailments? Then Compare Medical Tourism is just the right mediator organization to take care of all your needs to initiate your search and explore options available. Reach out to them to initiate a free consultation from quality providers.