Here are the reasons why medical tourism in Mexico deserves all your attention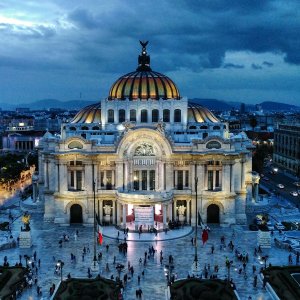 The state of Mexico is famous for a lot of different things. Its rich cultural heritage, structures of historical significance, and the lovely beaches are just to name a few of them. Additionally, there are plenty of thrilling and engrossing activities that one can take part in. Rightfully earning its title as the "Land of Enchantment", this country was always and has always remained, a top pick for tourists all over the world. But there has been another significant addition to the already lengthy list of attractions. That is its rapid advancements in the medical field.
As per what the recent trends suggest, Mexican healthcare facilities are consistently improving, that too, by leaps and bounds. And with a betterment as such, a greater number of individuals are interested to get their ailment treated in the region. Hence, a considerable upsurge of medical tourism in Mexico followed close on heels. Factually, over 1.2 million tourists visit the country intending to avail quality healthcare provisions. Another noteworthy detail is that the patients visiting the country don't suffer the same condition.
Rather, numerous treatments are at hand across various branches of medical science. The following are just a few of the factors that have resulted in such a degree of demand for services in the land.
It is abundantly clear that a person who chooses Mexico for their medical needs is going to be rewarded on all fronts. While the professionals cater to your needs efficiently, you may also go sight-seeing during the daylight and loosen up at the beach under the night sky! So make a detailed itinerary, choose the best doctors, stamp your visa, and have the best medical tourism that one can ask for, here in Mexico!