Medical Tourism in India: The epitome of virtuous healthcare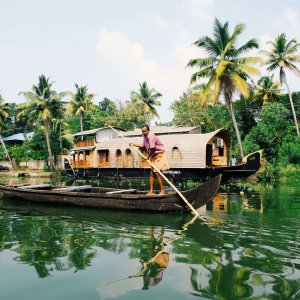 With a whopping $200 billion industry, medical tourism in India competes among the world's top nations with its top-notch medical infrastructure and low-cost healthcare facilities. The region has become an integral part of a global trend of medical tourism. It does so by covering an extensive range of medical services. Although the range of undertakings is far and wide, some procedures ought to be better than the rest. The healthcare provisions that fall under this include, but aren't limited to, dentistry, cosmetic surgery, elective surgery, and fertility treatment.
Numerous tourists visit India in search of a variety of healthcare requirements. The prominent ones among these being orthopedic treatments, organ transplants, surgeries, etc. along with the aforementioned specialties. The traditional fitness practices that are native to the destination, such as yoga and homeopathy, are becoming quite popular around the globe. These practices are contributing significantly towards India's prominence in the medical tourism industry.
Orthopedics in India
India is unparalleled in its capability of carrying out quality orthopedic procedures. It also boasts of its concentration of specialists in the field who have made their mark internationally. But the distinction lies in the fact that even the best orthopedic hospital in India is affordable by a patient in need.
A few of the many popular orthopedic solutions offered here are as follows:
Knee replacement
Hip replacement
Spinal surgery
Hair transplant in India
With the demographic of hair loss steadily widening, the condition is becoming infamous among the youthful and the elderly alike. Consequently, there has been a surge in the demand for hair transplant procedures. However, the relevant surgeries have proved to be an expensive affair for the natives of many countries. Contrarily, hair transplant in India is accessible at economical rates, without any compromises made on the quality of the procedure. The costs are 1/7 times less, with reliable and certified specialists.
IVF in India
Infertility, or the inability of conceiving via natural means, has become a growing matter of concern for couples around the globe. But India has shone as a beacon of hope with proficient and economical options for couples. An average IVF treatment costs a colossal $12,000 in any facility renowned for the procedure. However, a professionally conducted IVF cost in India lies within the range of $1,500-2,000. This is around 85% less than what one spends elsewhere.
Dentistry in India
Dental tourism is appealing to more patients than ever. This is due to the reduced expenses, increased convenience, along with the positive outcomes offered by the treatment. Our teeth play a significant part in making us presentable. Hence, people are becoming more cautious about it than ever before.
Dental prosthetics are some of the more commonly adopted dental procedures that include dental implants. Indian facilities are deemed to be one of the best for this procedure. And needless to say, the dental implant cost in India is reasonable beyond comprehension.
Planning the trip:
Interested in a medical trip to India? If you aren't sure regarding where and how to start planning your trip there, then reach out to (https://comparemedicaltourism.com/). They facilitate your search for the best medical options that are available worldwide.