Reasons why Malaysia is a preferred destination when it comes to medical tourism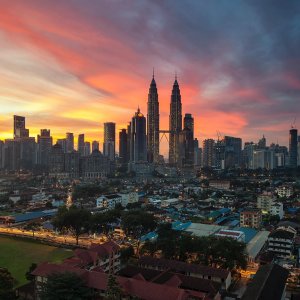 A boon to healthcare, medical tourism allows middle-class patients throughout the world to effectively obtain world-class treatment. Medical tourists are known to have greater access to quality treatment at a cost-effective scheme than the ones who decide not to travel. With a comprehensive platform that provides information and genuine reviews about various healthcare providers abroad, the patients can have a constant source of guidance that is independent of personal gains. The patients can pay for travel, medical treatment and accommodation charges, however that combined cost can be significantly lower than the medical procedures back at home. One of the leading countries that is a hotspot for medical tourists is Malaysia as medical tourism over time has emerged to be one of key contributors to the nation's economic growth. Malaysia definitely has risen to be one of the leading choices for foreign patients who seek the best medical treatment at undeniably lower rates.
A flourishing destination for dental tourism
Merged with a government initiative, overseas patients have multiple advantages once they choose to avail of the facilities of dentistry in Malaysia. Customized for individuals, Malaysia provides immensely satisfying high standards of dental treatments. From basic dental treatments to the likes of aesthetic dentistry, restorative dentistry, dental implants, orthodontics, and maxillofacial surgeries, almost every current treatment modalities with the best available equipment are carried out. Combat the skyrocketing costs of dental health care worldwide as you choose the best at the most affordable prices.
For the baby of your dreams!
For a couple who long for a child, IVF is the ultimate boon of medical technology. IVF in Malaysia, over time, has garnered a lot of praiseworthy mentions for delivering the baby of your dreams with a high success rate inexpensively. Couples with severe issues of infertility, PCOS, endometriosis or any other unexplained infertility causes are thoroughly put through appropriate investigations and are helped by experienced professionals in the best possible way for them to have the happiness of welcoming home a little one. With a documented success rate of 65%, IVF currently is one of the most successful infertility treatments.
The reasons to consider Malaysia for plastic surgery:
The procedure of cosmetic surgery abroad may pan out to be easier than expected. With an excellent medical reputation, Malaysia surely has garnered a lot of global attention. With world-class plastic surgery facilities that roughly cost a fraction of the price in the UK, plastic surgery Malaysia can surely save you a mammoth number of bucks. With highly qualified medical professionals, these surgeons deliver state of the art cosmetic surgery which delivers your desired results.
The ultimate guide in medical providers abroad:
Medical tourism is surely a hectic task and what's more hectic is choosing a facilitator who would be indifferent to the medical institutions he is associated with. With a comprehensive website like https://comparemedicaltourism.com/, you're just a step away from having access to various top-class healthcare providers in the country of your choice. From comparing most affordable prices to the hospitality and treatment facilities given away by various healthcare providers to comparing genuine reviews and authentic accreditations, you can shortlist the best-suited providers and initiate consultations only with a single click. For safety and quality standards only internationally accredited providers are listed so that all you get is the best healthcare.