A Brief Overview on Getting Plastic Surgery or Cosmetic Surgery Abroad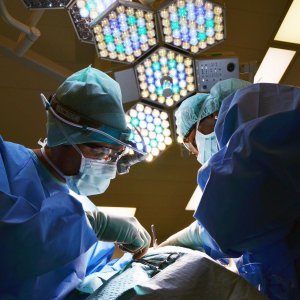 The rapid medical advancement in plastic surgery and cosmetic procedures has opened up multiple avenues to people who want to correct their flaws and augment their looks. With the help of a skilled surgeon, one can easily nip and tuck for a facelift to look younger, get a tummy tuck to tighten the abdominal region or do facial reconstruction to erase the scars of an accident.
Although plastic and cosmetic surgery have indeed become easier and accessible, the affordability of the same is majorly country-specific. Therefore, the solution lies in medical tourism. Once considered a luxury only availed by the rich and elite, the popularity of medical tourism in recent years has made plastic and cosmetic surgery accessible to the rest of the population as well.
Plastic surgery or cosmetic surgery abroad might sound like a costly affair, as one would have to travel abroad. But running a medical cost comparison between domestic and international facilities reveals otherwise. It attests to the popularity of cosmetic tourism. Why get a face-lift in Los Angeles, if you can get the same procedure done by a skilled professional in South Korea at a lesser expense?  
The Fine Line Between Plastic Surgery & Cosmetic Surgery
All being said, plastic surgery and cosmetic surgery fundamentally vary from each other. While cosmetic surgery is used to enhance appearances for aesthetic appeal, plastic surgery is more of a specialized treatment that is focused on the reconstruction of the body and facial defects caused by birth or due to trauma, disease and burns.
Cosmetic surgery is optional, it is an individual choice made by people who want to look better. On the other hand, plastic surgery more than often becomes a necessity for a patient. Nevertheless, both can be within the reach of an individual through affordable medical tourism.
Leading Destinations for Cosmetic Surgery & Plastic Surgery Abroad
Medical tourism for plastic surgery and cosmetic augmentations is gaining momentum, with the number of people traveling abroad for the same increasing every year. Here are a few preferred destinations that offer affordable procedures done by skilled surgeons at reputed hospitals and clinics. 
South Korea
South Korea is known for its high beauty standards and expertise in delivering the best aesthetic procedures. According to Statista, 67,000 foreign patients visited the country in 2018 for plastic surgery and cosmetic surgery. In 2017, the number was bordering 50 thousand and it has been rising each year. The South Korea plastic surgery clinics are mostly centred in Seoul, the capital.
Malaysia
Malaysia is a recurring name within the medical tourism industry, as the country rises in prominence by offering the best medical services at a reasonable cost including plastic and cosmetic surgery. Kuala Lumpur is the epicentre of all Malaysia plastic surgery activities with large numbers of international patients visiting each year.   
Turkey
Medical tourism including cosmetic surgery in Turkey is a rapidly growing industry. They offer high-quality and advanced facilities at a low cost, attracting a lot of patients who are seeking to augment their looks, be it a self-choice or necessary procedure. 
Brazil
Just like South Korea, Brazil too has a native culture of getting cosmetic surgery, which has made it one of the most accessible nations for such procedures. The Brazil cosmetic surgery clinics are state of the art, that offer privacy, skilled surgeons, and other pre/post-op services at competitive packages.  For reliable guidance and information to help you choose the right country and healthcare provider for plastic surgery or cosmetic surgery abroad, you can access the comprehensive medical tourism database at Compare Medical Tourism.