Plastic and cosmetic surgery abroad becoming accessible – Thanks to medical tourism!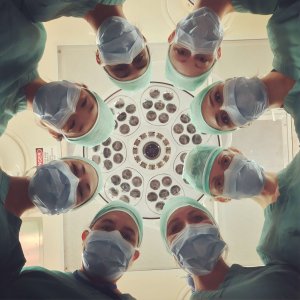 Plastic surgery is an astonishing trend that is capable of amending one's image, self-confidence and recreate a whole new personality. Gone are the days when plastic surgery was considered to be a cup of tea only for celebrities and high-profile individuals. Thanks to medical tourism, Plastic surgery abroad is a popular notion now, and as the trend is on the rise, thousands of people travel overseas for plastic surgery medical procedures every year.
Benefits of plastic and cosmetic surgery tourism
Genetics, smoking, pollution, frowning, sun, free radicals, everything eventually shows up on your face, no matter what you do. With the revolutionary techniques in plastic surgery, you can nip, tuck, and inject to look more youthful and beautiful. Medical Tourism has made it all possible with state of the art equipment, cheaper costs and better facilities.
Popular plastic and cosmetic surgery tourism destinations
1. The first destination is South Korea. Everyone is envious of Koreans having a flawless complexion and perfect facial features. These people should know that South Korea has the highest rate of plastic surgeries per capita in the world. South Korea Plastic surgery comes at a relatively affordable price, and you can seek treatments such as rhinoplasty (nose job), skin whitening, and double eyelid surgery.
2. Among all the specialties for medical tourism in Turkey, Plastic surgery in Turkey is one of the most popular options. Even local hospitals are forefront in complex procedures like liposuction, genital aesthetics, mammoplasty, abdominoplasty, etc. Moreover, Cosmetic surgery in Turkey has a huge fan base because all procedures are conducted according to international quality standards at low prices.
3. Did you know that Malaysia has won the number one spot in the International Medical Travel Journal's Award because of its healthcare advances and scope in the field of medical tourism? Well, health travelers who opt for Plastic surgery in Malaysia save 65% to 80% on healthcare costs compared to the United States. Lounge and concierge services are provided to the medical tourists to ensure their comfort from the very minute they arrive in Malaysia.
4. If you are looking to tighten your stomach with a tummy tuck or erase those jowls, smile lines, and wrinkles with a facelift at a price that appears like a dream, Brazil cosmetic surgery can be the ideal alternative for you. The WHO ranks Brazil as the country with the best healthcare delivery in Latin America. It is the third most visited country after the US and China for patients needing cosmetic procedures.
5. Mexico hasn't just the name and fame for rich culture, a good taste of art and delicious cuisine. It also has the most reputed and advanced cosmetic surgery wing. Compared to the U.S, medical care in Mexico can save a patient 40% to 65%.
Look smart, act smarter
Cosmetic surgeries can be a deal of a lifetime because they have a significant impact on your appearances, and affording corrective surgeries, again and again, isn't possible for everyone. Cosmetic surgery abroad is often one of the most baffling procedures because of the wide array of alternatives. To find one that can transform your personality without burning a hole in your pocket, you can always reach us at Compare medical Tourism.