Insight on the Emergent Prominence of Medical Tourism for Orthopaedics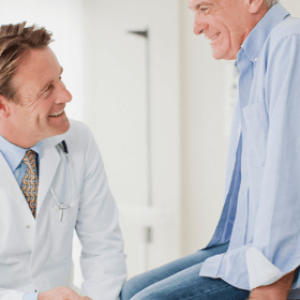 The medical tourism industry is growing rapidly with a projection of crossing 69 billion USD by 2025. Starting from plastic surgery in Malaysia to dental implants in Mexico, the sector expands across geographies, catering to a broad spectrum of patients with high-quality yet cost-efficient healthcare. Other than the usual treatments concerning IVF, dentistry, live organ transplants, and aesthetics, the area that has been gaining prominence in recent years is orthopaedics. A lot of patients have been travelling abroad, getting their bone-ailment treated in countries like India and Singapore.
Orthopaedic Procedures for Medical Tourists
According to experts, the rising number of elderly people is of significance to the increasing interest in orthopaedic surgeries abroad. In a report, the United Nations has stated that the global population of ages 60 and above has crossed 962 million in 2017, which is projected to double by 2050, reaching approximately 2.1 billion.
Due to the sky-high cost of orthopaedic treatment and surgeries in the USA, Canada, and Europe, a lot of patients are seeking an affordable alternative through medical tourism. The cost might be low, but that does not compromise on the quality of the treatment. When seeking affordable healthcare, a medical tourist can expect to get treated by the most experienced medical professionals at the best orthopaedic hospital in India, Malaysia, Singapore or Mexico.
The common procedures that medical tourists opt for in orthopaedics are:
Knee arthroplasty or knee replacement surgery
Knee arthroscopy
Partial or total hip replacement surgery
Laminectomy
Hip-joint resurfacing surgery
Elbow surgery
Shoulder arthroscopy or replacement
Artificial Disc Replacement surgery
Anterior cruciate ligament reconstruction
Advantages of Overseas Orthopaedic Surgeries
There is no lack of reasons for seeking orthopaedic attention across the borders. It is trending practice and here are the reasons why:
Cost-Efficient
A patient can save up to 75% in medical expenses with overseas orthopaedic surgeries. If we conduct a medical cost comparison then a knee replacement surgery in the UK costs around £15,400 (average). In India, at the best orthopaedic hospital, you can get it done within £5600 – £6000, which is much lower than the total cost in the UK. The significant cost-savings is a major factor that attracts so many medical tourists seeking quality healthcare in countries abroad.
World-Class Facilities
Countries like Singapore, Malaysia, India, Thailand, South Korea, Mexico, and others have advanced in medical technology and boast of some of the best healthcare facilities globally. They have robotic surgery in orthopaedics at affordable packages, which is close to a medical luxury in developed nations, unattainable by most. These countries have state-of-the-art healthcare centres equipped with the latest surgical tools to provide patients with superior-quality treatment.
Experienced Medical Professionals
Most of the doctors and surgeons in top overseas hospitals conducting orthopaedic surgeries are known to have many years of experience. Chances are if you are consulting with an orthopaedic in Singapore, they may have acquired medical training and degrees from the best medical colleges in developed nations like the US. Hence, there is no doubt regarding their medical knowledge and expertise.
All that said, the patient needs to find the right healthcare facility and surgeon to get the best out of the orthopaedic medical tourism. That's where one can benefit from the guidance of professionals.
If you are suffering from an orthopaedic ailment and need immediate medical attention, Compare Medical Tourism can get you in touch with the best hospitals and medical professionals with low to zero waiting time. Initiate a search and contact the best hospitals and clinics today.