Medical Tourism: Top Medical Procedures You can get Around the World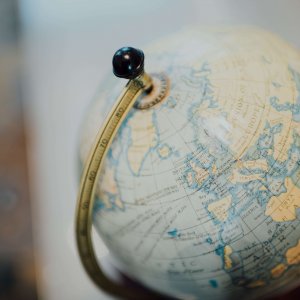 If you need a medical procedure that you can't seem to afford then medical tourism is the solution for you. It is how you get the much needed medical care across the nation's borders at a much lower price bracket. Over the years, medical tourism has become one of the most convenient and cost-effective options for patients seeking affordable yet quality healthcare. The medical cost comparison for different procedures attests to significant affordability, even after adding travel expenses, leading to its wide acceptance worldwide. Its popularity among the general population had successfully generated $104.68 billion in 2019 and is projected for $273.72 billion revenue by 2027 at a 12.8% CAGR.
To offer more clarity on the subject, we have taken this article to discuss the top medical procedures that you can get in different parts of the world, with medical cost comparison and other essential details.
Cancer Treatment in Mexico
Cancer is infamously known for its costly procedures especially in countries like the UK, USA and Canada. The expensive nature of the treatment prevents many people from getting needed care. Mexico on the other hand has deftly addressed that crisis through its robust medical tourism infrastructure, specifically in oncology. The country has some of the best facilities with qualified and experienced specialists, who can offer advanced healthcare support to cancer patients. Cancer treatment in Mexico is 70% lower than the US and the UK.
Orthopaedic Procedure in Singapore
Singapore is a leading name in the medical tourism industry, with one of the best healthcare infrastructures in the bones department. Every year patients from all over the world travel to this country, to undergo orthopaedic procedures at a noticeably low cost, without any compromise in efficacy. A cost comparison of orthopaedic in Singapore shows that what costs more £12,310 in the UK for knee replacement comes down to £8295 in Singapore.
IVF and Dental Procedure in India
Over the years, India has emerged as a healthcare hub especially known for IVF procedures at the state of the art facilities with experienced medical professionals. Several couples from the UK and the USA travel to India to fulfil their dreams of becoming parents every year, with a remarkable conception rate. The expense is also reasonably lower than in other countries. For instance, the IVF cost in India is £1500 per cycle, which is much lower than £5,000 for the same procedure in the UK. Besides this, the affordable dental implant cost in India attracts a lot of overseas patients as well.
Aesthetics Procedure in South East Asia
South-East Asia is the epicentre of all medical tourism traffic concerning aesthetic procedures like hair transplant, plastic surgery, cosmetic procedures and likewise. The affordability and prevalence of world-class medical facilities attract people from all over the world. Given under are some medical cost comparisons of such procedures:
For more detailed and reliable information on medical tourism for different healthcare procedures, contact Compare Medical Tourism today!