Catering to various medical needs abroad – places for pursuing Medical Tourism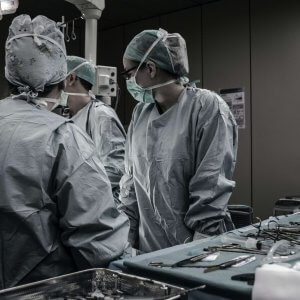 Cosmetic Surgery:
Contrary to popular belief, cosmetic surgery isn't an unessential expenditure that a person makes just for better looks and compliments. Rather a majority of people who undergo these procedures are in desperate need of it. But irrespective of the motivations, finding a surgeon who is adequately experienced to cater to your needs is quite rare. The same goes with the hunt for a facility or provider, i.e., finding a facility that is well-equipped to provide you with a satisfactory and risk-free surgery is scarce. Fortunately, a solution to this dilemma exists and is easily accessible.
Thanks to the advent of medical tourism, and its recent upsurge in popularity, pursuing cosmetic surgery abroad has become both an effective as well as a feasible option. Naturally, the facilities and surgeons of some countries are better than others. Therefore, choosing the right destination becomes crucial for ensuring a successful endeavour in this already sensitive undertaking. However, not everyone who requires surgery has a statistically precise idea about the cosmetic surgery trends of every country. Then how does one choose a destination that's best for them?
To ease the decision-making process for you, the article will feature the names of a few countries that are renowned for their success rates and affordability in various cosmetic surgery options.
Brazil is a revered destination for going under the knife without breaking your bank. Brazil cosmetic surgery is one of the most cost-effective options that one can ask for! For instance, a facelift that costs around $15,000 in the United States, can be availed at $8,000 in Rio De Janeiro. At almost half the price, one gets to experience a surgery that is at least at par with, if not better than, the treatment offered by the specialists in the USA.
Plastic surgery is arguably the most famous cosmetic treatment. And one of the best places for plastic surgery is Turkey. The exceptional surgeons of the region are the primary reasons behind the fame of the procedure here.
Hair transplant in Thailand has earned recognition in recent times. Hair transplant is a surgery that makes use of extremely sophisticated technology to provide a satisfying result. Thailand being an unprecedented pioneer in the technological aspects of medicine is the venue to opt for if you want guaranteed results.
Yet, cosmetics aren't the only healthcare requirements that medical tourism has proven effective for.
Medical tourism for general procedures:
IVF procedures are equivalent to a blessing for infertile couples that intend to start a family. Given the uncertainties of the process of fertilization, choosing the specialists in IVF Malaysia is an advisable option for consideration.
Orthopaedic problems aren't age-specific and each individual is equally susceptible. Immediate and quality treatment is a must for these patients. As of now, orthopaedics in Singapore flaunts a greater rate of success than most countries. With the prospect of rapid recovery and reasonable prices, Singapore's supremacy in this field is undeniable.
If you are seeking more options to ponder over, then refer to one of the leading medical cost comparison websites for medical tourism. With a lengthy list of options before you, the task of deciding becomes significantly easier.