Why Medical Tourism? Learn About the Benefits of Hopping on this Trend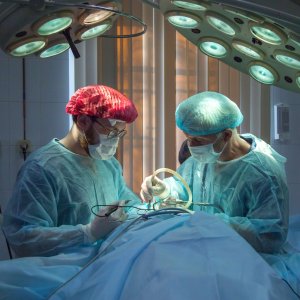 Medical tourism has been leading the fastest-growing tourism industry across the world. Medical tourism, thanks to the popularity of weight loss surgery in Mexico or dentistry in Malaysia, has grown with widespread global traction. The number of people opting for overseas medical assistance has already reached a billion, continuing to grow as we speak.
But why now? With the increase in medical costs in developed countries and the availability of more affordable medical help overseas, people are traveling to get medical care. In simple words, medical tourism is getting medical care overseas or across different states of the native country.
Medical tourism is not just a current trend. It has a long-drawn history that goes back to ancient times in Greece when patients used to travel to Asklepios for healing. Likewise, people in other countries also used to travel for therapeutic spas or around holy shrines. In the 18th century, health spas became a popular part of medical tourism.
So, what are the benefits that medical tourism entail? What draws people to go to Brazil for cosmetic surgery? Or compare rhinoplasty prices in India and the US? Here's a list of advantages that you may want to consider when opting for medical care or treatment abroad.
Cost-Effectiveness is the Key
Medical procedures which are relatively low cost in developing countries attract people to go overseas. However, the low rates might produce skepticism amongst some people, but the reality is that the labour cost differs across the countries. It's the same concept as to why iPhones are assembled in China. Likewise, labour cost in developing countries is relatively lower than that of developed countries like the US or the UK resulting in significant differences in treatment costs.
Healthcare of Highest Quality
Paying a hefty price isn't always necessary for getting quality healthcare. You can get the same level of treatment that you want at an affordable price in a different country. The evolution of technology and the advancement of medicine has done wonders and medical tourism is the perfect epitome to define how one can benefit from the dynamism in healthcare across different parts of the globe. Moreover, a person opting for overseas medical care will get exemplary service. You will get the same expertise if you opt for plastic surgery in turkey as opposed to the US if you go to a reputable, accredited healthcare provider.
Availability of Services
Medical tourism has democratized accessibility to healthcare services. In countries like the US or UK, you might have to wait for a long period to even get the best treatment that country has to offer. And, patients who need immediate assistance will have to wait in agony, dooming their physical health indefinitely. But with medical tourism abroad, you will be treated on priority without damaging your health.
If you are someone who's planning to go overseas for their medical care and needs a holistic idea on how to compare services, then check out major medical cost comparison websites like https://comparemedicaltourism.com/ to get a better picture. So, armed with that knowledge, data and resources, you can tactically plan your medical trip overseas.