Are you Medical Tourism-Ready? Here's What You Need To Know!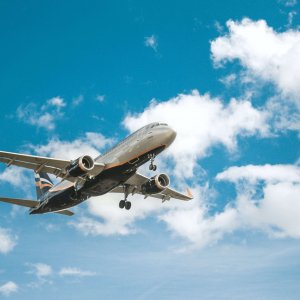 Travellers generally like to stay away from the proximity of hospitals since that's what holidays are generally for. But there's an emerging class of travellers, traversing the international borders so that they can get medical care, ranging from dental implants in India to cancer treatment in Mexico.
The popularity of this kind of travel has skyrocketed the global medical tourism industry. Naturally, the industry is booming. For instance, if you are given the option to get yourself a plastic surgery abroad at $7000 as opposed to paying $70,000 in the US, which one would you choose?
The proliferation of this kind of travel is based on its affordability since you can save up to 90% of what could have been a daunting expenditure for you. With the rising medical cost in most developed countries, people are more inclined to get medical assistance and treatments abroad.
Although the idea is lucrative, for a patient, travelling abroad for medical help can be daunting. But its rising popularity has led people to choose it as a feasible alternative. So, if you are also considering getting medical assistance overseas, there are a few things that you need to be wary of.
What are the Primary Categories of Medical Tourism?
Although medical tourism is amongst the rising trends, seeking orthopaedic care in Singapore or Costa Rica dental services can be categorized into two main subgroups i.e. international and domestic medical tourism.
International medical tourism entails the patient travelling overseas from their respective home countries. For instance, you might be living in the US, looking for the best hair transplant clinic in turkey. International medical tourism is again subdivided into inbound and outbound travel where the former involves you moving abroad to your home country for treatment and the latter involves you travelling abroad for treatment.
Domestic medical tourism, on the other hand, involves patients travelling in their own country, but amongst other states, to meet their medical requirements.
What are the factors to consider before travelling overseas for medical help?
Researching about the clinic or hospital that you have chosen to get your treatment is the starting point. Be sure to read about their accreditations and perhaps, a recommendation would give you more consolation in choosing that place.
Be sure to carry your entire medical history with you. Make multiple copies of important documents, including your prescriptions. Make a list of all the medicines that you have been taking. Include all the information about the diagnosis that you had received alongside allergies, in case you have any.
Be sure to have a person of contact abroad to help you fare better in a new country. It can either be a medical tourism company or a person you trust.
If you are someone who's looking for assistance for medical intervention abroad, be sure to check out medical tourism comparison websites to have all the options laid in front of you.