The Rising Global Popularity of Medical Tourism in India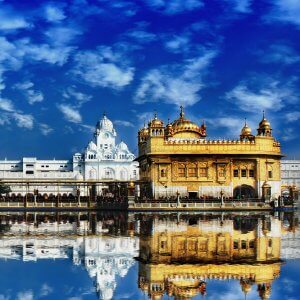 India attracts people from all over the world who are drawn to its rich cultural heritage, culinary treasures, and scenic landscapes. But in recent years there has been another emerging aspect that is drawing a significant number of people to this growing economy. Medical tourism in India has garnered great interest globally, with the number of international patients increasing every year.
According to government data, India received 4.95 million international patients in 2017. Since then Indian medical tourism is growing at 18 percent CAGR (Compound Annual Growth Rate) with an approximately 20 percent medical tourism market share globally.
What Attracts International Patients to India?
Various factors have contributed to the rapid growth of medical tourism in India, making it one of the most preferred destinations for medical care. 
India offers quality healthcare with advanced medical procedures at a significantly lower cost compared to other nations like the US or Europe.
The country boasts of some of the best medical facilities and is home to world-renowned medical professionals.
Compared to other nations, India has a lower waiting time for major surgeries.
India might be a diverse land of multiple languages but since English is considered as an official language, foreigners don't face issues due to linguistic barriers.
India has introduced a medical tourism visa to fast track the travel formalities of international patients
The cost of living in India is almost 60 to 70 percent less than the US and other European nations, making the accommodation and overall medical tourism cost quite affordable.
India is well connected globally with multiple daily air routes from various countries around the world.
Medical Tourism in India – Popular Procedures
Indian medical tourism covers every aspect of healthcare and medical treatment. Given below are few of the popular ones, that have found relevance among the international patients' community.
IVF
India is pioneering result-oriented and high-end IVF treatments with several success stories emerging from critical cases since the very inception of this procedure. It has drawn global attention towards this medical procedure attracting couples from all over the world, who want to become parents. The IVF cost in India being remarkably lower acts as a contributing factor as well. All the major cities have globally recognized clinics and hospitals with experienced medical professionals who are making the dreams of parenthood come true for innumerable couples yearly, boosting the reputation of Indian medical Tourism. 
Dental Implant
India is considered as one of the top destinations for dental tourism globally, dental implants being quite popular among international patients. Countries like the UK, USA, etc have expensive dental procedures, in comparison to which dental implant cost in India is much lower. Getting the same done in India reduces the cost by 60 to 70 percent including the travel expenses. New Delhi, Mumbai, Hyderabad, Bengaluru, and Chennai are frontrunners in Indian dental tourism offering exceptional services at reasonable medical costs. 
Hair Transplant
A lot of international patients get a hair transplant in India, due to the availability of world class care facilities and affordability of the procedure. It is one of the most sought-after medical treatments that has been integral to the growth of medical tourism in the country. 
Orthopedic
A lot of patients come to get Orthopedic surgery and enjoy the low-cost yet top quality medical care in the best orthopedic hospitals in India. Common procedures availed are total knee joint replacement, hip joint replacement, joint revision replacement, hip resurfacing procedures, arthroplasty, ligament reconstruction, etc. Medical tourism in India is in its booming phase, with the government taking all necessary measures to make the healthcare facilities more accessible to the global population. For detailed information on the cost and procedures along with a list of well-known clinics and other information visit Compare Medical Tourism website which connects patients with hospitals and healthcare facilities across the world.