Medical tourism procedures available worldwide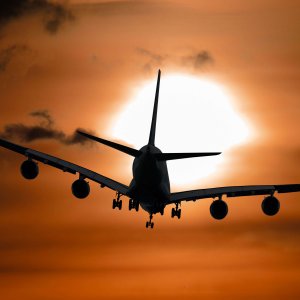 The world has shrunk with the advancements in communication and technology that we witness now. Irrespective of distance and time, people since the beginning of time have always sought superior healthcare facilities. Today we call this process of traveling abroad to access better or more affordable healthcare as medical tourism. Patients from all over the world flock to different parts of the globe to receive the best treatments that they can at an affordable price.
Medical tourism is an industry worth 50 to 70 billion dollars, and about 14 million people in the world travel to other countries in search of medical care annually. Here are some popular treatments and procedures that patients opt for when it comes to medical tourism. Have a look!
IVF
When it comes to IVF, Malaysia stands to be an excellent option for medical tourism. The country has shown an impeccable success rate of 66% as compared to the world average of 50%. IVF Malaysia is a great option for aspiring parents with advanced treatment. IVF procedures all over the world are costly whereas Malaysia hosts the best hospitals and clinics with low-cost health care facilities. People also go for IVF Turkey, but Turkey has a relatively lower exposure than Malaysia.
Cancer
Do you know globally 1 in 6 deaths happen due to cancer? Mexico hosts some of the best cancer treatment facilities all over the world. Cancer treatment in Mexico is, therefore, a very popular option among medical tourists. Around 1.2 million tourists travel from different parts of the world to Mexico to undergo medical procedures. This is because the procedures cost more than twice as much in their countries of origin.
Orthopedic
Orthopedic treatments including joint replacements, resurfacing procedures, ligament reconstruction, arthroplasty, etc. are some of the most sought treatments. Medical tourism is sky-rocketing in India with the manifestation of evolving orthopedic treatments. Besides the best orthopedic hospitals in India, Singapore is following the lead in Orthopaedics with around 5.6 thousand physicians registering annually. Orthopedic treatment in Singapore is increasingly popular and medical tourism is a win-win when the provider and destination is chosen wisely.
Hair Transplant
Whether it is about genetic issues, pollution, or adverse environmental conditions, hair fall or baldness has become a preliminary problem all across the world. To get affordable hair transplant and restoration procedures, patients usually seek hair transplant in India. The rates are comparatively low as compared to other nations, and the process is quite effective as well.
Dentistry
India is known to be one of the top destinations for dental tourism worldwide. Dental implants and root canal are some of the most sought procedures, and hospitals in metros including Bengaluru, Hyderabad, Delhi are excelling in dentistry tourism by providing effective dental treatments at a reasonable price.
This is a general overview, but with Compare Medical Tourism, you can always reach the experts to get a comprehensive analysis of the medical tourism alternatives all over the world. Reach us now and start your search!