A Quick Guide to Medical Tourism in Turkey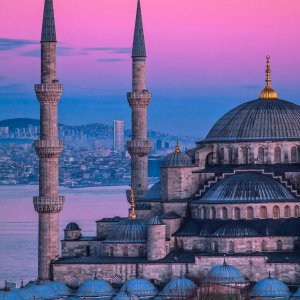 Every year millions of tourists visit Turkey, drawn by its rich history, cultural heritage, and breath-taking natural beauty. Celebrated as one of the top holiday destinations in the world, the Eurasian country has emerged as one of the most preferred places for medical tourism.  Fortified by a legion of qualified and experienced medical professionals and multiple state-of-the-art healthcare facilities, Turkey has become the go-to nation for patients seeking quality and affordable medical treatment.
In 2019, more than 662,000 patients visited the country to undergo both simple and complex medical treatments and procedures. According to Turkish Government records, more than 32% of Turkey's patients are foreign tourists. Even with the COVID disruption in 2020, medical facilities in the region treated 143,266 tourists in the first quarter, generating $187.9 million in revenue.
Why do Patients Prefer Turkey for Medical Tourism?
Owing to the significantly high medical expenses, people from the UK, USA, and a few other developed nations have been regularly flying to other countries to get affordable healthcare services. It has become a commonly accepted practice, with Turkey been placed among the top nations that attract most medical tourists. Patients prefer the country because:
Its healthcare services are affordable compared to other countries.
Many of the medical professionals practicing in the country are trained in the best medical colleges in Europe and the USA.
Turkey has the maximum number of US-accredited medical facilities.
The country is blessed with a favorable geographical position between the east and west, making it easily accessible.
Turkish Airlines offers special travel discounts to overseas patients.
Surgeries cost 70% – 90% lesser in the region. For instance, compared to other avenues for cosmetic surgery abroad, Turkish facilities offer 70% cheaper packages without compromising the quality of the treatment/procedure.
Procedures get scheduled in just two weeks. In countries like the UK and USA, it can take up to 18 months or even more.
Which Medical Procedures Attract Most Patients in Turkey? 
Turkey offers a wide range of medical procedures across multiple top-notch healthcare facilities with the best medical and care professionals and surgeons. The most popular procedures undergone by overseas patients are:
Dental procedures – In Turkey dental procedures cost significantly lesser than in other countries. What's £2,415 for a single dental implant in the UK comes down to £650.
IVF – IVF in Turkey is known for its cost-effective packages. A single cycle procedure costs around £1800. In other developing countries it is more than £5000.
Plastic Surgery and Hair Transplant– There are lots of people who visit the Eurasian country for aesthetics procedures. Plastic surgery in Turkey, including a variety of cosmetic procedures, cost considerably less. Some of the best hair transplant clinics in Turkey for advanced treatments are also widely available.
People also come from all over to receive cancer treatments, organ transplants, and other complex medical procedures across leading facilities in the country.
Are you interested in getting affordable medical care across the ocean? Compare Medical Tourism will gladly guide you through the process of initiating your search for the most cost-effective options without compromising on quality. Follow the link to reach out to their expert team for medical tourism.