Medical Tourism: Seek State-of-the-Art Facilities with Advanced and Affordable Treatment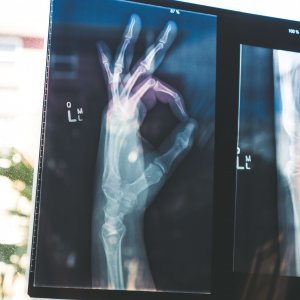 From the discovery of penicillin to the use of advanced robotics for neuro-surgery, medical science has come a long way, progressing further and fast. The advancement in medicines, treatments, and procedures in recent years has been ground-breaking. Nevertheless, cutting-edge medical care often comes with a sizeable bill, which many are unable to afford. Data shows that a significant percentage of the global population lacks access to proper medical care due to affordability issues. That's where medical tourism emerges as the saviour; one quick assessment of the medical cost comparison and you will understand the validity of such claims.
Understanding Medical Tourism
The term medical tourism has been gaining traction globally, owing to the affordable healthcare benefits it garners to the patients in need of immediate attention, which they cannot get in their home country. Medical tourism can be defined as the act of travelling to a foreign country to get treated or undergo a medical procedure. A booming industry within the health sector, the global market share of medical tourism, which was valued at $82.27 billion in 2017, is projected to surpass $274.37 billion with a 12.8% CAGR by 2027.
Access to Affordable Treatment & Procedure via Medical Tourism
Now, let's take a peek at the different treatments and procedures that one can seek abroad at a lesser cost without any compromise in the quality and the countries offering the same.
Cancer Treatment
Cancer is one of the most devastating diseases that not only ravages the body but also one's financial assets. Globally the number of cancer patients is increasing alarmingly, including in the UK, where more than 367,000 new cases get reported every year. Cost being a concerning factor, many patients suffer from a lack of proper medical attention due to financial constraints. Luckily, with the advancement of cancer treatment in Mexico and Singapore, patients from western countries can get treated affordably at state-of-the-art facilities. The success rates of these treatments have further put medical tourism in Mexico and Singapore on the world map.
Orthopaedic
With the growing elder population, orthopaedics has become one of the most sought after medical treatments worldwide. However, procedures like knee replacement, hip replacement, knee arthroscopy, and ACL reconstruction rakes in heavy expenses, especially in western countries like the USA and UK. People seeking such surgeries at a reduced price can consult an orthopaedic in Singapore. The South-East Asian country is one of the top destinations for medical tourism, with some of the best hospitals specializing in orthopaedics.
IVF
A single IVF procedure in the UK can cost up to £5,000. Aspiring parents are known to take medical loans to undergo the treatment, and many others give up after a single trial and failure, citing financial difficulties. However, in recent years a lot of couples have been travelling to foreign countries to seek IVF and other fertility treatments and procedures since the cost is much within the reach. For instance, since the IVF cost in India is £977 – £2000, the country attracts the most medical tourists for fertility treatments.
Other countries have made their mark as well in the medical tourism industry. For instance, many people travel to Brazil for plastic surgery and cosmetic surgery and recommend dentistry in Malaysia, hair transplant in Thailand, etc.
If you want to get treated overseas at an affordable price, then Compare Medical Tourism can help. Reach out to their consultants to know about the formalities and get immediate medical aid.